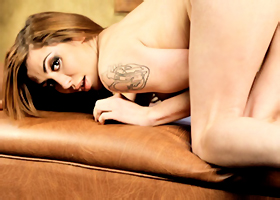 Country:

United States

City:

Sacramento

Age:

40

Height:

5 ft 7 in (1.70 m)

Weight:

125 lbs ( 57 kg)
Early Life
Although born in Sacramento, California, Princess Donna studied abroad during her junior year of high school in Austria. It was there, during a Nan Golding exhibition that she was inspired to document her life through photography. After graduating, despite only having less than a year under her belt with photography, Donna was accepted into the Tisch School of the Arts, the prestigious photography program at New York University. It is of note that NYU only accepts 12 applicants to this program per year. It was there at NYU that Donna pursued a double major in photography, as well as gender and sexuality.

College & BDSM
To help pay for her college tuition, she took up the job of exotic dancing. Although this brought adequate pay, Donna tired of the hustle of it, and at the referral of a classmate, decided to try out at Insex.com, a now obsolete BDSM website, known for the extreme nature of their content. She performed the same day she interviewed for the site under the pseudonym 202; insex.com gave models numbers instead of names. The pain of the bondage, as well as the intense energy became a source of freedom and addiction for Donna. Because of this, she continued on as a mainstay, performing weekly as a submissive. During her stay with Insex.com, she studied rope bondage as well as stepped into the role of a dominatrix and director.

Career
As a Domme, she took on the name "Donna," inspired by a crush she had on a stripper from her former exotic dancing job. Princess came from the fact that she insisted on being called "Princess" instead of other more common BDSM titles (Mistress, Madame, Master, etc). Once she graduated from NYU, she applied for the position of webmaster/director of Kink.com's website Wiredpusy.com. She successfully landed the job due to her rope skills, perversion, and creative eye, all which was honed and developed during her time with Insex.com.
Donna has created a few top-selling websites for Kink.com: PublicDisgrace.com, which focuses on sexual exhibition and humiliation, BoundGangBangs.com, which specializes in dark gangbang fantasies, and the most recent HardCoreGangbang.com. Along with being a director, Donna was the main Domme for WiredPussy.com for almost 7 years before passing the title on to Bobbi Starr, however, she continues to be the primary Domme for Public Disgrace.
Donna is known for her quiet authoritative nature, which is of course a unique style of dominance, as quite of few domme's tend to be quite loud or abrasive, although Donna maintains that she is not a domme, but a Princess.

Documentary Appearances
Princess Donna was one of the primary subjects of Brian Lilla's 2007 indie film, A Tale of Two Bondage Models, appearing alongside Lorelei Lee. Along with this film, she would appear in Graphic Sexual Horror, Public Sex, Private Lives by Simone Jude, and the most recent Kink, which was produced by James Franco, and directed by Christina Voros.
Princess Donna's New Videos
Videos (2)
Watch Princess Donna's HD videos for free, view albums, photos, discover playlists. Subscribe, comment and have fun on HaveFunPorn.com - HD Porn Videos Online with sexy community.